AroniBlog
Updates on AroniSoft Products and the Financial Markets
AroniStat™ Now in App Store®: Improved User Interraction
Aro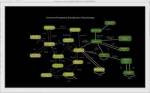 niStat™, the best Statistical Manual, one of AroniSmart™ tools, is available in App Store®.
What is new AroniStat version 1.1.0™
With the latest improvement in MacOS X ®, AroniStat™ has been profoundly enhanced to better meet the increasing needs of statisticians seeking to have an efficient electronic reference tool and manual. What has changed in Version 1.2:
User Interface:
AroniStat™ leverage the major capabilities of MacOS X to offer an unparalleled user experience. The user interface is now more engaging.
Stability and user interaction.
AroniStat™ is more stable. An improvement in statistical models optimization has reduced the need to restart the application in case parameter values beyond allowed limits are entered.
Statistical Probability Distributions.
Improved consistency between probability density function (PDF) and corresponding cumulative density functions (CDF) or probability mass function (PMF) and corresponding cumulative mass function (CMF).
How to get AroniStat™
AroniSmartInvest is available in App Store®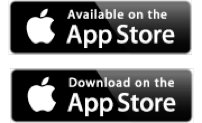 Last modified on
Trackback URL for this blog entry.